DriverCentral developers are open to driver requests and will work with you to develop a driver to get the maximum value of your product integrated into the control systems.
To request a driver select "Drivers" from the main menu then select "Driver Request."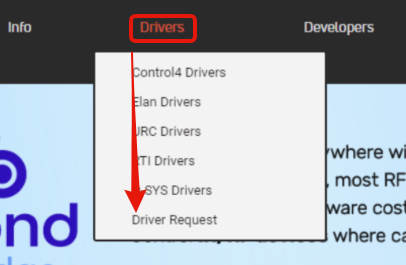 Here you will be able to specify your needs and select the developers of your choosing. You can easily send your request to one developer or several. It's entirely up to you.
Once submitted your request will be sent directly to the developers who will reach out to you regarding your needs.